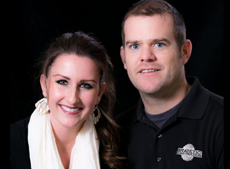 Our Difference
Industry Expertise
Clients work directly with Paul and Megan Bratetic throughout the construction process. They continue to exemplify talent in mastering custom design, superior installation and meticulous finish work. This expertise helps guide clients through the building process and provides peace of mind that all aspects of their project will be to the highest degree.
The Bratetic's are responsible for all initial project estimating, project management and job oversight to ensure precision execution for each project. In addition, Bratetic Construction, Inc. has an excellent team of employees and subcontractors that deliver superior workmanship and installation. The company is also aligned with the best industry partners that stand behind the quality of their respective products.
Our Philosophy
At Bratetic Construction Inc., we treat each project as if it is being completed in our own home. Our business philosophy consists of unparalleled quality, complete customer care and an innovative approach which have proven to be a winning combination. When our jobsite is a person's home, we take thoughtful considerations to maintain a clean and safe worksite and run the project as efficiently as possible. We take pride in being professional in all aspects of the company, while delivering friendly, dedicated service to our customers.
Building Relationships
By developing a true partnership, our clients feel comfortable approaching us with any questions they may have and can expect to receive consistent, straightforward answers. We look for cost effective solutions without cutting corners on quality and proper installation. Integrity, honesty, and respect are all core values of Bratetic Construction that hold true in everything that we do.