DESIGN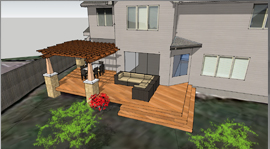 A perfect blend of luxury and functionality is the ultimate goal for each Bratetic Construction, Inc. project.
The planning process can either start from scratch or stem from making modifications to existing plans. By offering design flexibility, Bratetic Construction, Inc. can transform customer ideas intor reality.
BUILD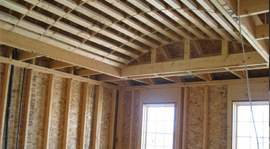 The majority of our clients are looking for custom work from a builder they can trust and we are the perfect fit. Our clients deserve only the best in their home and it is our mission to offer remarkable end products.
With careful attention to detail, we make sure every aspect of each project is to the highest of standards.
REMODEL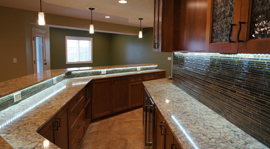 A home is an extension of a person's unique lifestyle. When choosing Bratetic Construction, Inc., clients can help direct their project to fit their individual vision.
Owners, Paul and Megan Bratetic, have the natural ability to take the basic concept of a project, capture the distinctive character of his clients and tailor plans to match their specific needs and desires.
SERVICES INCLUDE:
Whole Home Remodels

Additions

Kitchen Remodels

Bathroom Remodels

Basement Finishes

Custom Cabinetry
Complete Customer Care

Project Customization
Bratetic Construction, Inc.'s innovative approach to home remodeling is focused on evolving with the industry in terms of the latest technology and design methonds. 3-D Renderings are just one option available to help clients visualize what their project will look like before construction ever starts.

Excellence in Communication
Bratetic Construction, Inc. strives for excellence in communication by keeping clients informed throughout the building process and listening to their specific needs. Clients are involved in the planning process from the very beginning to ensure that all aspects accurately reflect their unique specifications. Feel confident that in choosing Bratetic Construction, Inc., we will take the time to explain all of the details, providing a clear and understandable framework before and during the various stages of the project.

Innovation
Staying current with the trends both in construction and design keep our projects at the cutting edge of the remodeling industry. We work to optimize space and flow patterns throughout the layout of a project. Additionally, special touches add both class and function, making our projects stand out from the competition.

Building Lasting Relationships
As a strong testament to Bratetic Construction, Inc.'s commitment to customer service, nearly all projects come from repeat business and customer referrals. We understand how important trust is in a contractor/client relationship. We value every relationship and are pleased when customers continue to come back to do business with us as their families grow and situations change through the years.